I was planning on posting a "coming attractions" for this month on my website, but the issue of the Ukraine is too important to overlook. Here is a message sent to me by a friend now in California. The links give you a list of organizations that you can donate to for helping the Ukrainians people by Ed Cunningham. Tomorrow is a follow up to the Coral Reef posting, so I will send a new post by Thursday for the rest of March. Thanx, ellensue
8 ways you can help the people of Ukraine right now
Photograph: Drop of Light / Shutterstock.com
From humanitarian aid for civilians to medical support on the front lines, here's how to do your bit as Russia invades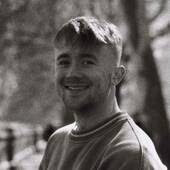 After formally recognising two separatist republics in Ukraine's eastern Donbas region earlier this week, it appears that Russia has now launched a far-ranging military assault on Ukraine. The situation is obviously pretty nuanced and complicated, but one thing's clear: Ukraine and its people face immense danger, and might need all the help they can get.
No doubt plenty of you are looking to find ways to do your bit right now. And while, of course, very few of us have the power to get involved with the really big, impactful stuff like enforcing sanctions or freezing Russia's foreign assets, there are still some pretty easy things you can do. Here are a few places where you can donate and make a difference.
How can I help Ukraine? Try donating to…
The Ukrainian Red Cross, which does loads of humanitarian stuff, from aiding refugees to training doctors. Donate here.
Revived Soldiers Ukraine, which funds medication and medical supplies for army hospitals on the front line. Donate here.
Nova Ukraine, a Ukraine-based non-profit that provides civilians with everything from baby food and hygiene products to clothes and household supplies. Donate here.
Sunflower for Peace, which provides first-aid backpacks to doctors and paramedics on the front line. Donate here.
Voices of Children, a charity that focuses on helping children recover from the psychological trauma of war. Donate here.
United Help Ukraine, which distributes food and medical supplies to internally displaced people in Ukraine. Donate here.
Doctors Without Borders, whose base in Ukraine provides treatments for a range of regional diseases and medical problems. More info here.
The Kyiv Independent, a Ukraine-based English-language newspaper. Not to toot our own horn, but journalism can be pretty damn important. Help keep accurate news reports coming by donating to The Kyiv Independent's Patreon and GoFundMe pages.