As a food website, I am concerned about how our food is grown and also about farmers who work hard to put food on our tables, so this petition is important for me…and I hope to you, also. ellensue
Federal aid must support farmers, not corporations.
Dear Readers,
Across the country, people are mobilizing to support those most in need during the COVID-19 public health crisis. Farmers, food workers, and farmworkers — many of whom are risking their health to keep our food system going without adequate health, safety, and financial protection — are pressing for direct aid.
The CARES Act relief package recently passed by Congress authorized billions in agricultural aid, to be distributed by the US Department of Food and Agriculture (USDA). The problem? Congress didn't tell USDA how to distribute the funds, and right now, agency officials are making critical decisions about who will receive these funds. We've got to take action, now.
There's no time to waste. Urge USDA to ensure aid reaches farmers who are providing food to local and regional markets, and goes to actual producers — not corporate agribusinesses.
USDA must distribute funds equitably by targeting those most impacted by the coronavirus, and support should be delivered simply and accessibly. Further, we must ensure aid goes to independent farmers feeding their communities, not corporate industry players.
We know that many of those who are on the front lines of harmful impacts from industrial agriculture (like pesticides!) are also on the front lines of coronavirus harm.
Many farmers lost their markets when schools and some farmers markets shut down. Local food markets are especially critical for beginning farmers, farmers of color, and low-income farmers — populations who often market locally to diversify their income while feeding their communities.
USDA must act to protect farmer livelihoods in the midst of this public health crisis. Take action to ensure federal aid supports farmers, today.
Thanks for all you do.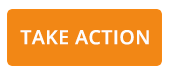 Pesticide Action Network North America
Berkeley, CA | Minneapolis, MN
510.788.9020 | community@panna.org |  www.panna.org
Facebook  |  Twitter