Note: This is a reprint from an email I received some time ago and forgot to post. With Earth Day in April, I think this is a perfect time to post it. You can email the Environmental Working Group to see if there is an update. Here is the email of theperson who sent me this a few months ago.  ellensue
Sonya Lunder ewg@ewg.org via mail.salsalabs.net
You've probably heard of bisphenol A, or BPA, a synthetic estrogen found in the linings of many food cans. One of the nastiest endocrine disruptors on the market, BPA has been linked to a variety of serious disorders, including cancer, reproductive damage and heart disease.
But I bet you haven't heard this: Consumers have NO reliable way of knowing which canned foods use BPA-based epoxy in their linings. Crazy, right?
At EWG, we thought so too, which is why we're proud to release our latest analysis, BPA in Canned Food: Behind the Brand Curtain. We developed this report to help consumers like you determine which products contain BPA and which brands you can count on for BPA-free products.
Click here to check out the full report and get the facts on which canned food products still contain BPA.
After scrutinizing more than 250 brands of canned food, EWG analysts found that while many companies have publicly pledged to stop using BPA in their cans, more than 110 brands still line all or some of their metal cans with an epoxy resin containing BPA.
EWG divides the brands into four categories: those using cans with BPA, those using BPA-free cans for some products, those always using BPA-free cans and those that are unclear. That way, you can tell exactly which products to seek out and which to avoid.
Federal regulations don't require manufacturers to label their products so you can identify cans with BPA-based linings. That's why EWG stepped up to do this research — so you have the resources you need to avoid BPA and shop smarter.
Click here to learn more and see which canned food
Here are the lists from this link, but I suggest you click on the link for the complete report:
78 brands used cans with BPA-based epoxy lining for all their products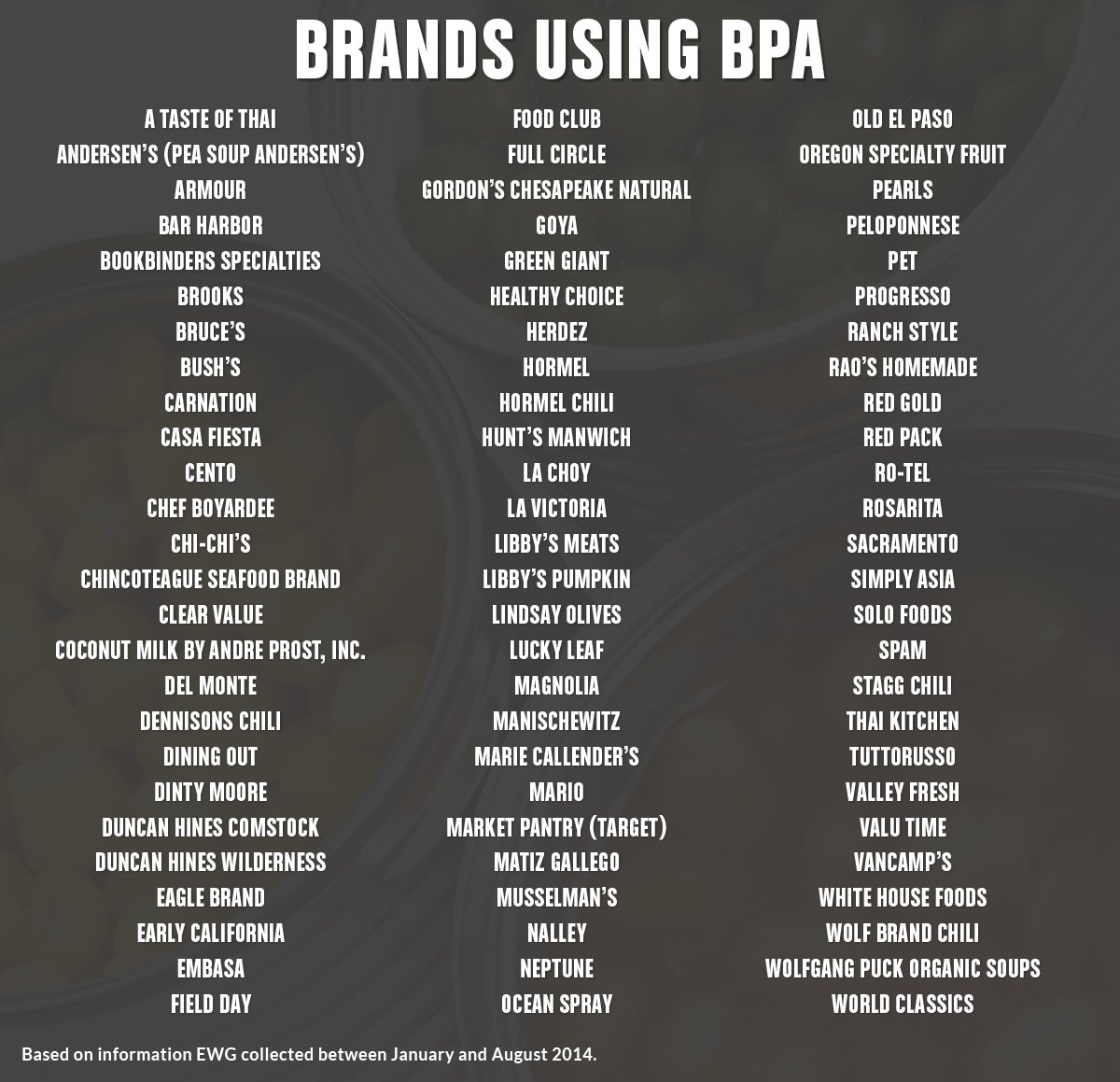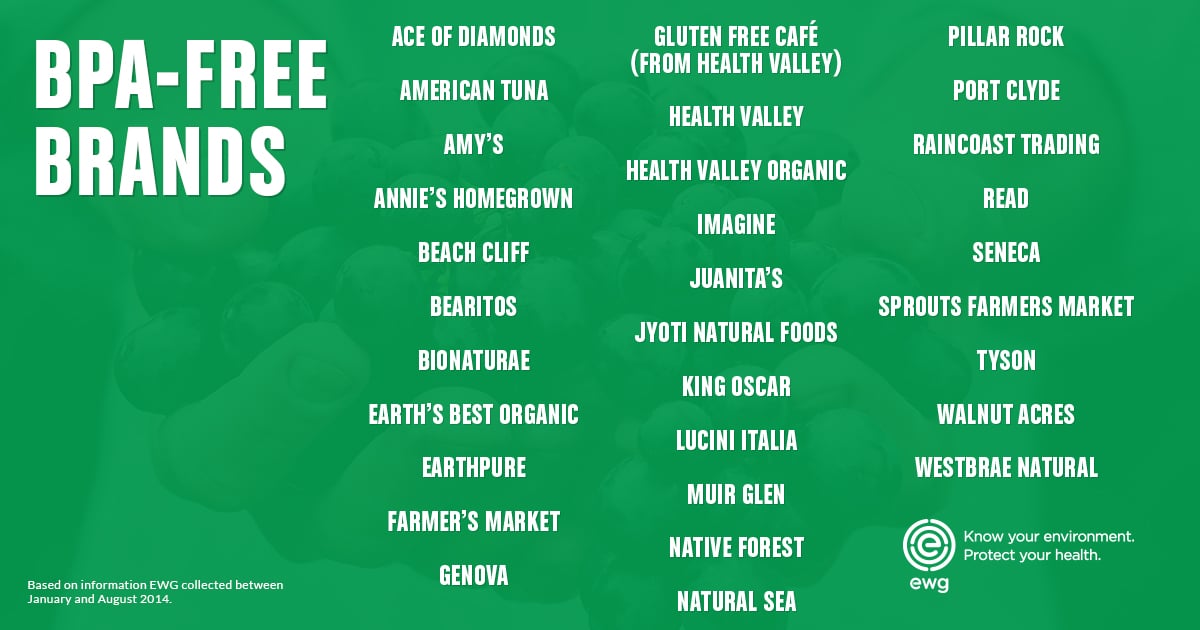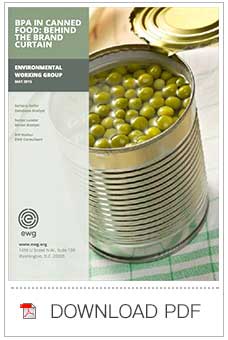 Don't see your favorite brand on these lists? Use EWG's Food Scores to look up individual products and see their BPA status – and so much more.
Want more information about the state of BPA in the canned food industry? Click here to read EWG's full analysis of BPA in canned food.