I am starting to post a list (with photos) of products I have been using that are environmentally safe. (no chemical dyes, no artificial colors or pesticides, etc.) Some I may have posted before, but this is a more comprehensive explanation of the products.

(The information below is the from the box or sheet inside the box or bag. I have put in BOLD the important facts.)
"Soap in a Shell"
Eco Nuts are actually dried berries from a tree that grows in the Himalayas. When agitated in water (my washing machine-es), they produce a naturally occurring surfactant called saponin.
Saponin can be used as a soap or detergent which gently cleanses or as a fabric softener – an option for those sensitive to conventional laundry detergents or other cleaning chemicals.
After harvest, the berries are de-seeded and then they dry into a hard hollow shell that resembles a nut or acorn. It is this outer shell that contains the soap, not the seed. Eco Nuts® are wild-harvested, and certified USDA Organic by Oregon Tilth. This means they are gathered from wild trees grown without any kind of chemicals, fertilizers, or pesticides. Saponin actually tastes bad to insects so no pesticides are needed, and the trees naturally love poor uncultivated soil.
The quick biodegradability of Eco Nuts also makes them great for septic and grey water systems. But don;t expect these shells to foam up like commercial soaps, which have artificial foaming agents. Foam simply does not represent cleaning power.
To obtain more information and their full line of organic cleaning products, wool dryer balls, and organic liquid and powdered detergents, go to the website: www.EcoNuts.com. (Currently their website is not up and running. Try the link again in a few days. es)
P.S. I actually add the nuts to my environmentally laundry powder but can use less powder if I add the nuts.
NOTE: When I was unable to access  Eco Nuts' website, I did a short search and came up with several options on Etsy (Click on See more below) as well as a brown cardboard box I bought called Greener Things: Organic Soap Nuts (www.grownepal.org.np)
Feel free to explore your options and choose soap nuts that fit your budget and eco-lifestyle. ellensue
Soapnuts (Soap Nuts) Organic Soap .55LB (250g) Make Your Own Laundry Detergent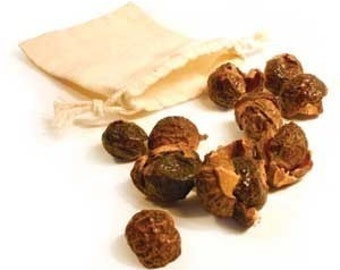 Organic Soapnuts [BULK SALE!] 5.51LB (2500g) All Natural Organic Soap, Make Your Own Laundry Detergent, DIY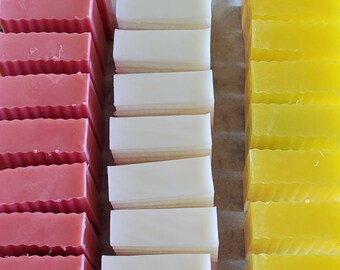 Wholesale All Natural Bars (Must purchase 25 Bars or more at one time)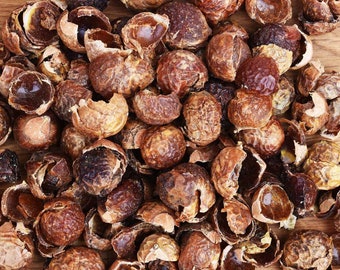 Soap Nuts, Soap Berries, FULL SIZES, 100% Organic, Soap Nuts Sample, Muslin Bag, Natural Laundry Detergent, Hypoallergenic. Biodegradeable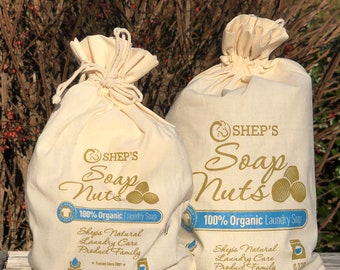 Organic Soap Nuts (Soap Berries) Natural Organic Laundry Detergent and Softener! 1lb, 1/2lb Shep's Soap Nuts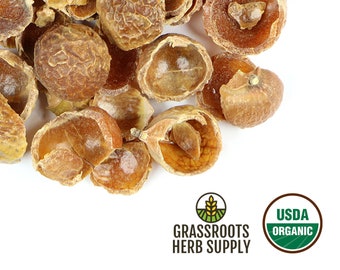 Organic Soap Nut Shells, Whole (Sapindus delavayi)